Crumbl Cookies hired TEN31 Marketing to help create buzz about the launch of their Bloomington, Indiana location in the summer of 2020. TEN31 ran an influencer marketing campaign with an Indiana University basketball player and created a promotional video from the grand opening.
Crumbl Cookies is a national cookie chain with over 700 locations in 48 states. Since its founding in 2017, they've become the fastest growing cookie company in the United States.
Crumbl needed to get the word out about their new location opening in Bloomington. While there were a handful of other successful Crumbl stores located in Indiana, the closest one was over an hour away. Additionally, franchise rules prohibited them from having social media accounts for individual locations, so they needed another way to get in front of people in Bloomington.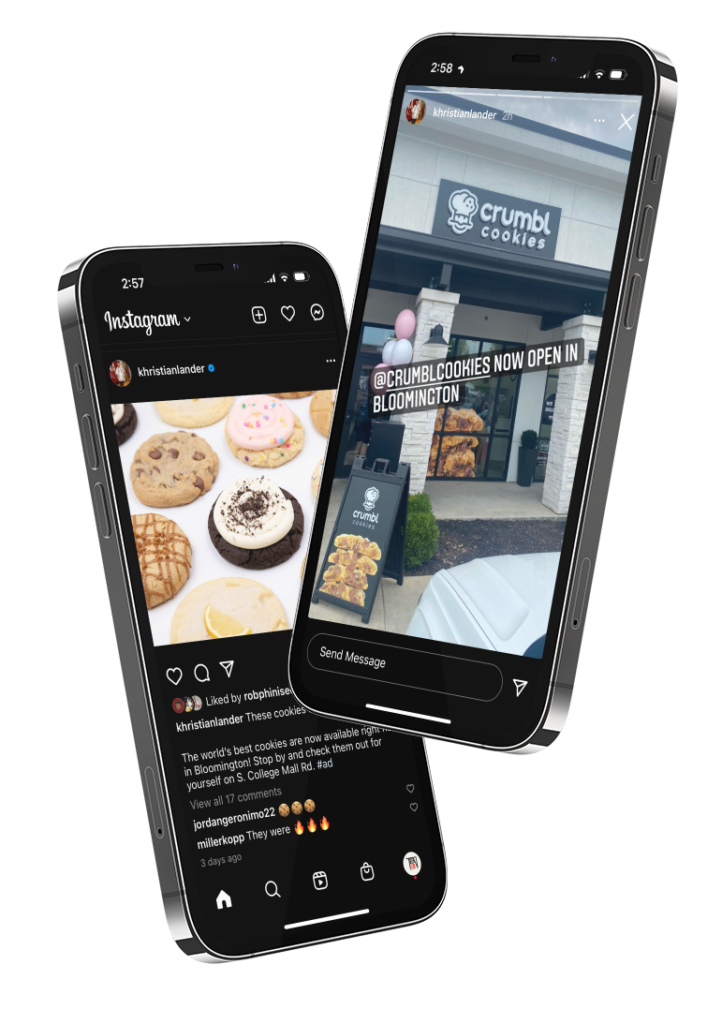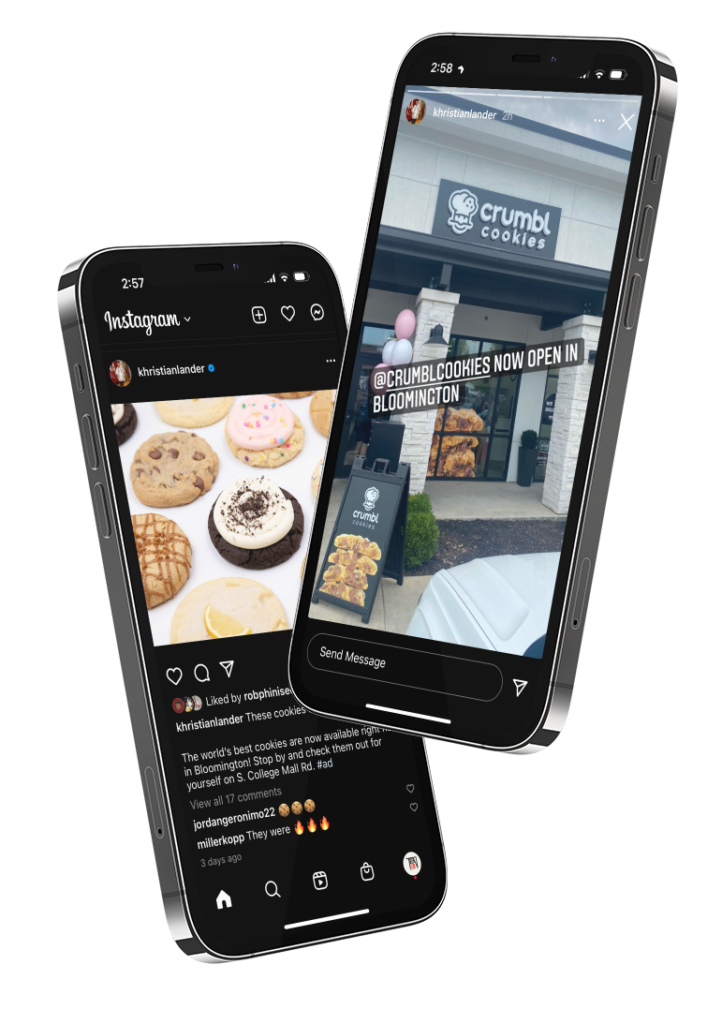 TEN31 coordinated and managed an influencer marketing campaign on Instagram and Twitter with an Indiana University men's basketball player. We needed to gain awareness fast, so partnering with an influencer who had a huge following was ideal. TEN31 also created a promotional video for the new location.
The athlete, who had over 33,000 followers on social media, posted a mixture of organic posts and stories announcing that "The world's best cookies are now available in Bloomington!" With the majority of his teammates also commenting and engaging with the posts, it drove a huge spike in awareness and led many local students and followers to become first-time Crumbl customers.
"Thank you for your help during opening week! The video was great, and we'd love to do more posts with student athletes!"
– Crumbl Franchisee