Lindsay Phillips originally hired TEN31 Marketing in 2018 to develop a new e-commerce website. Shortly after the launch of the new site, they also hired TEN31 to manage their pay-per-click advertising across all channels. As of 2023, TEN31 has fully taken over all the marketing for Lindsay Phillips. 
The Lindsay Phillips shoe was designed by the company's namesake, Lindsay Phillips. The interchangeable footwear concept started with a simple pair of flip flops with an interchangeable set of straps. The "Switchflop" sandal was patented in 2004 and won awards for the innovation of the interchangeable design. Since then, the brand has continued to evolve the interchangeable shoe concept by introducing new shoes, snaps, and straps each season.
Originally, Lindsay Philips needed a new e-commerce website that was fully managed by one agency and could handle all the moving parts of a growing e-commerce brand. Over time, Lindsay Phillips needed a more wholistic agency partner who could also direct and manage the marketing strategy and tactics to help reach new markets for the brand.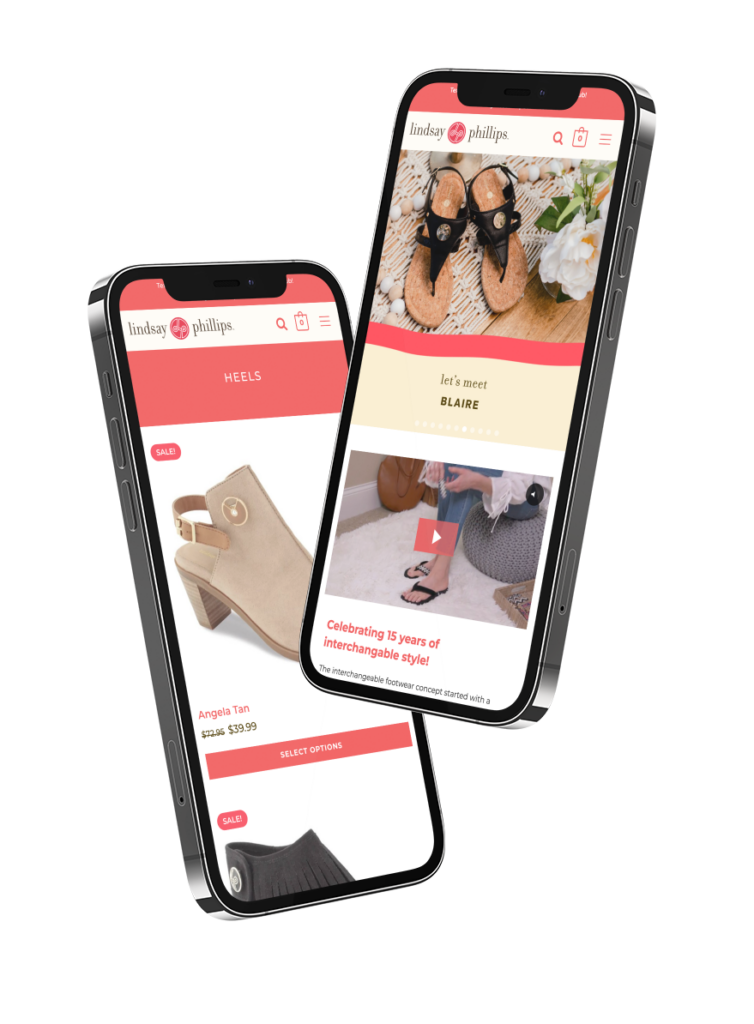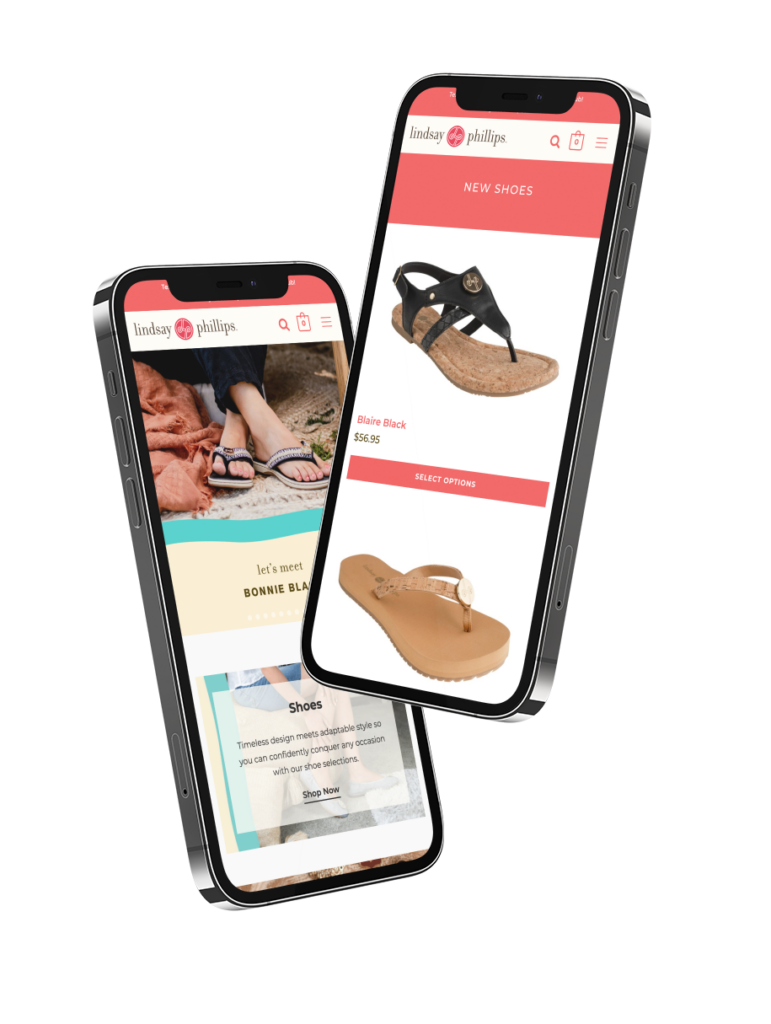 TEN31 designed and developed a custom e-commerce site to be seamlessly integrated with the companies in-house fulfillment and shipping warehouse. From there, we developed a new brand strategy and conducted market research to drive the ads for the ongoing marketing campaigns. TEN31 has also produced video ads and manages ongoing Google, social media, email, and SMS campaigns for the brand. 
After the initial project of a new website development and taking over the PPC advertising, the Lindsay Phillips website saw a YOY (year-over-year) increase of 29.25% for new users, 20.79% for new visitors, 58.18% for pageviews, 30.95% for pages per session, and a 46.1% increase in website sales. Since developing a brand strategy and fulling taking over all of their marketing initiatives, the website has seen a 348% increase in weekly sales.
"TEN31 was able to provide very productive brand strategy meetings and set the table for the Lindsay Phillips brand to move forward successfully." 
– Gary Gorsuch, Lindsay Phillips CEO